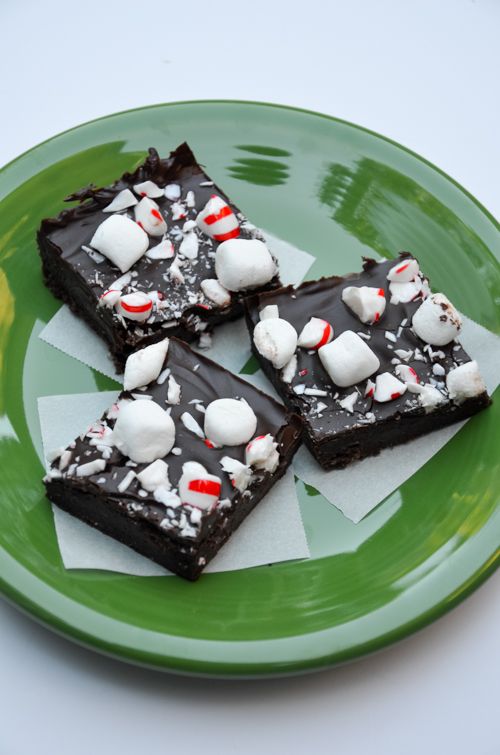 The holidays are in full swing and if your calendar looks anything like mine, it's jam-packed with Christmas parties, volunteer opportunities, office potlucks, family get-togethers and group meetings. And with almost all of those invitations is a request to bring a side dish or a sweet treat for all to enjoy.
The no-bake fudge recipe below is one of my favorite sweets to add to any dessert table. It's rich and fudgy, with a cool bite of peppermint to finish. And when wrapped in a shiny tin, it makes a beautiful gift. White Elephant party, anyone?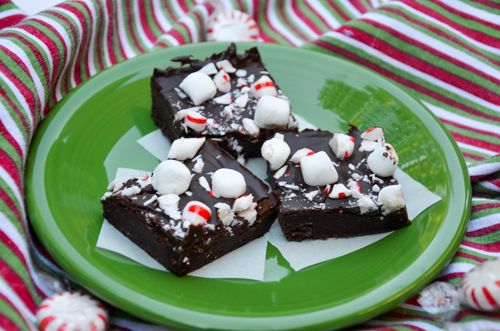 No-Bake Mint Chocolate Pudding Fudge
2 (4 oz) pkg Baker's semi-sweet chocolate, divided
8 tbsp unsalted butter, divided
1/2 c water
1 tsp peppermint extract
1 (3.9 oz) pkg Jell-O chocolate instant pudding
3 c Confectioners' sugar
2/3 c mini marshmallows
1/3 c peppermints, finely crushed
Line an 8-inch square pan with foil, overlapping the sides; set aside. In a large bowl, microwave 4 ounces of chocolate, 6 tablespoons of butter and water on high for 2 minutes, or until the butter is melted; stir until chocolate is completely melted and mixture is well-blended. Add peppermint extract and dry pudding mix, stirring for an additional 2 minutes. Add Confectioners' sugar, 1 cup at a time, whisking after each addition until well-blended. Pour into prepared pan, pressing into an even layer with the back of your spatula.
In a separate large bowl, microwave remaining butter and chocolate on high for 1-1/2 minutes, or until butter is melted; stir until chocolate is completely melted and mixture is well-blended. Pour over prepared fudge layer, spreading to completely cover the bottom layer. Top with mini marshmallows and crushed peppermints.
Refrigerate for 2 hours or until firm. Use the overlapping foil as handles to remove fudge from pan; cut into desired size squares and serve.
Source: Kraft Foods
Sweet Wishes!
Jessica