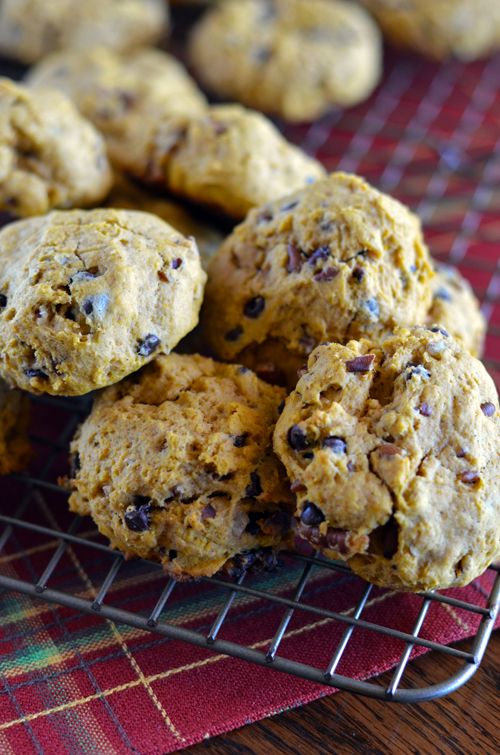 My favorite time of year is here again, and these cookies are always at the top of the list of things I have to bake during the season. With only four ingredients, they're incredibly easy to put together and they taste amazing. They're not only great as a quick snack, but as a beautiful addition to the dessert table at a dinner party, as well. If you're fan of everything pumpkin, then you'll fall in love with these cookies!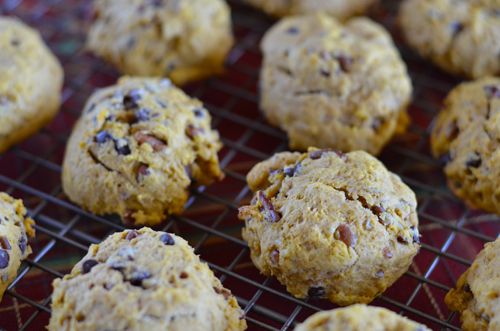 Pumpkin Pecan Chocolate Chip Cookies
1 (18.25 oz) box Spice Cake Mix
1 (15 oz) can of pure pumpkin puree
3/4 c. mini chocolate chips
3/4 c. chopped pecans
Preheat oven to 350 degrees F and prepare a cookie sheet by lining it with parchment paper; set aside. In large mixing bowl, combine cake mix and pumpkin puree, mixing until well blended. Add chocolate chips and pecans and mix until they are all distributed.
Spoon cookie dough by rounded tablespoons about 2 inches apart. Bake for 10-15 minutes, or until a toothpick inserted into the middle of a cookie comes out clean. Let cookies cool on cookie sheet for five minutes before transferring to a wire rack to cool.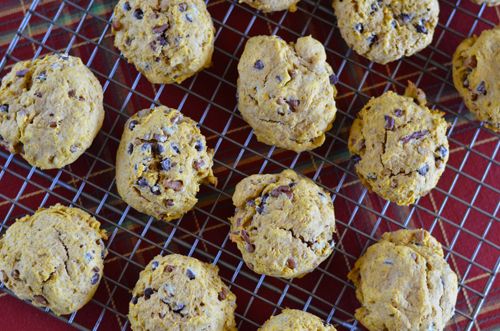 Sweet Wishes!
Jessica